While establishing a business a must to have a business address which is consistent even while the business or offices are moving. It is mandatory to register a business address in the business chamber of Slovakian Republic.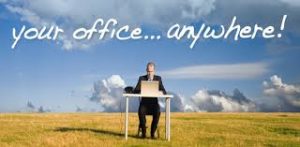 If you are one of those who are on the business trips, or simply travelling without an access to your home mailbox, there is an excellent solution because it provides a platform for one fixed mail address. This address offers an option to receive a mail even if an owner of the mailbox is not being present in Slovakia ( or in the home town) . This is a unique solution in Slovakia, provided by MojeSidlo.sk from only 7,90 EUR per month. Even if a client is not in the country at the minute, MojeSidlo.sk will send a notification – an automatic email/ text as soon as client receives a mail. Via online application the client will highlight the mail he is interested to receive or read. This allows MojeSidlo.sk to open the mail within 24 hours, scan it to a recipient email address or re-send this via regular post to an agreed mail address whilst guarantee to a client a complete discreet service.
The solution has become very popular between local and freelances from abroad living in Slovakia,new companies and businessmen while saving finances which could be effectively invested into development of new services and products!
More information about this service at:  www.mojesidlo.sk