Relocating to a new country and settling in is a challenge for any expat. Regardless of how much we enjoy discovering new places and people, finding your way around in a new place might take some time. There are just so many things to do before starting to feel like a veritable local.
If you are an expat living in Bratislava, it might be of an even bigger interest for you to find out that we partnered up with Eurosender &  you get 10 percent off  for all your orders with the following code: INTERNATIONAL  😉 
Eurosender is a service for expats. The first step anyone takes when relocating is moving their belongings to the new home. Figuring out t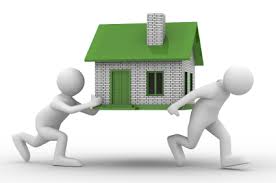 he logistics is one of the first things on any expat's "to do" list. And Eurosender is here to handle the shipping of all the belongings.
Here is where Eurosender comes into play, by organizing the shipping of your belongings.
Why would you need a shipping service?
When relocating, you definitely want to take your most important belongings. While low-cost airlines are perfect for travelling around, moving your luggage via plane can get very expensive. And most probably, you don't have so many suitcases to fit everything. Therefore, a reliable shipping service can be a good and more convenient alternative.
Moreover, if you're not yet acquainted with the Slovakian market, you will soon learn that many people still ship their packages through bus drivers rather than courier companies. While this might be a characteristic of the Slovakian shipper's behaviour, we know that not everyone is used to this kind of practices. And if you don't know a bus driver you can trust, how would you make sure that your packages are protected.
We are sure you want a service and a partner in the hands of which you can trust to leave your valuable items. At the same time, when using courier services, you have the peace of mind that your parcels are insured. This means that you will be able to recover your losses, should anything occur.
This is why many expats have turned to Eurosender to ship their belongings when relocating. Not only we give access to some of the most reliable logistics companies in Europe, but we also offer insurance for every shipment. No compromises on the number of packages and items sent.
How to choose the right service to ship your belongings?
Make sure that the service you choose to ship your items ticks most of the features below:
Recognized logistics companies for their quality of service – always use the services of the most renowned logistics companies or choose a parcel broker which has a network formed by the biggest international companies.
Tracking tools to trace the parcels – only in this way you will be able to know where your parcel is, at any point.
Insurance coverage for your package – this will ensure that you will be able to recover your losses, should anything go wrong during the transit.
Competitive price – you won't want to open your wallet and pay a fortune for a decent shipping service. Searching for the most convenient price may take some time, but it is definitely worth it.
The good news is that Eurosender is the solution for all of them. By booking the shipping service on Eurosender platform, you will:
Have access to the most convenient shipping prices, guaranteed. No need to spend time in the find the lowest price on the market. Eurosender engine automatically selects the courier company which offers the best price.
Highest quality of services – Eurosender's network of courier companies is comprised only of renowned international courier companies.
Insurance coverage included in the shipping price – everything you ship with Eurosender will have a 200 EUR insurance included. They also offer the option of additional insurance if you want to protect your items even more.
Tracking tools at your disposal to trace your parcel whenever you want.
Assistance in your local language – you don't need to speak Slovak to access their services. You can receive support in your native language or in English.
Where can you ship?
Eurosender currently covers 31 countries in Europe. On their website, you can also select to ship a parcel to Bosnia and Herzegovina, Serbia, Montenegro, and Macedonia.
We do outline this because there are not so many shipping services to these countries. You might want to have a look and check out their prices.
What can you ship?
Almost anything you need. From personal belongings to sports equipment, electronics, and musical instruments. If there is something you don't want to leave behind when relocating, you should ship it instead.
Just turn directly to Eurosender for more information about the items you are allowed to ship.  There are some things you will have to take into considerations. Their team of shipping experts will gladly give you more information.