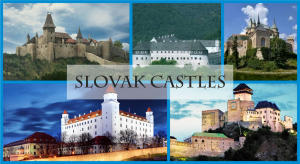 Written by: Lenka Krivosudska
Visiting Slovak castles is a good opportunity to explore several aspects of Slovakia – not only they offer a trip to the nature often surrounding them but also a trip in time into the interesting history of the Central Europe area. They are the places where everyone can find a piece of their own – be it cultural festivals with a lot of historical activities and food, museums, walks in the same places that kings of old days walked, sport activities, art inspiration and playground for kids' imagination. Castles, ruins, manor houses and their parks also offer an unforgettable environment for weddings and wedding photo.
Slovakia is one of the countries with the highest number of castles and ruins. You can find one literally in every corner of the country. There are more than 180 of them. Together with manor houses which usually provide similar kind of atmosphere like castles the number climbs up to over 600.
For almost every castle there is a legend or a ghost story. Probably the most famous one is connected with the Cachtice castle.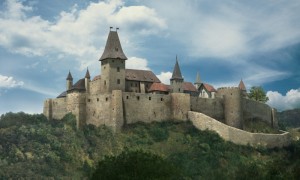 It was the residence and later the prison of Elizabeth Bathory, the Bloody Lady. Part of her story is based on facts and she is mentioned in the Guinness World Records as the most prolific female murderer. According to the legend, she killed hundreds of young women in her quest for eternal beauty. She believed that their blood will keep her young and regularly bathed in it. Bathory inspired several books and movies and Cachtice castle was even used as one of the locations for the famous horror Nosferatu.
http://www.cachtice.sk/en/cachticky-hrad/otvaracie-hodiny-hrad/
When you visit Trencin and its castle, make sure to stop by the well. According to another popular legend, the well was built in the rock by a Turk called Omar just so that he could free his beloved Fatima from slavery to the castle's owner. In spring and summer, the Trencin castle offers live night shows for all who would like to experience the atmosphere of a few centuries ago. You can become a member of the Dragon Order on 4. June, 2. July or 6. August, 2016 or take a peek into the life of an executioner on 28. May, 18. June, 23. July or 20. August, 2016. Kids younger than 10 should stay home for this event, though, as it could frighten them.
http://www.muzeumtn.sk/en/about-the-castle.html?page_id=406
Not far from Trencin you can find one of the most beautiful ruins in Slovakia – Beckov. It is located on top of a hill and is a hosting place for a lot of traditional archery and historical fencing events and tournaments. In summer you can meet musketeers and also experience live performances of falconers here.
http://www.hrad-beckov.sk/en/kalendar-akcii-2/
One of the most preserved and most visited castles is Cerveny Kamen.
The key to its popularity is the variety of events which attract various v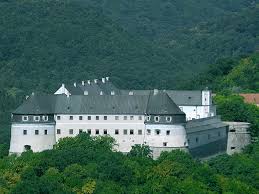 isitor groups and also its location. Two of the best opportunities to get to know this castle are the Rotenstein festival, where the atmosphere of the past comes alive in sword fights, fencing and historical costumes and the Festival of Forgotten Crafts which presents some of the traditional Slovak crafts of past centuries.  On September 10th this year the castle is hosting a concert of the stars of contemporary Slovak and Czech pop-rock music scene. The area around the castle also offers opportunities for hikes.
http://hradcervenykamen.sk/?page_id=209
If you are looking for a place with a typical fairy-tale-like atmosphere, then Bojnice is the one. Its program includes both day and night tours. A zoo is located just a few steps away from the castle areal to create a pre-disposition for an eventful family trip. The castle organizes many activities throughout the year, the most famous one being the annual International Festival of Ghosts and Spirits in April and May. In June-July-August period, the Cultural Musical Summer takes place, introducing concerts of classical music presented by home and foreign musicians. 
http://www.bojnicecastle.sk/otvaracie%20hodiny-en.html
Spissky castle is one of the largest castle compounds in the Central Europe and has been included in the UNESCO World Heritage List. Tall Carpathian Mountains the castle is set against create an eye-appealing picture. Photographers and art lovers of all sorts will certainly come across many satisfying images and sceneries here.
http://www.spisskyhrad.sk/en.html
Bratislava is nowhere behind the country it is the capital to. Its castle stands on the river bank and apart from nice city panoramas it also invites to enjoy various cultural events such as theatre performances, Shakespeare's Summer Festival and concerts under the star-lit sky.  A few kilometers away, Devin castle ruin represents a place where one can escape from the rush of the city and relax, soothed by the sounds of the Danube and Morava rivers meeting and greeting each other.
One of the most beautiful manor houses of Slovakia is the one in Dolna Krupa. A big park with a small cave, a pond and a bridge will inspire peaceful walks. No wonder that Ludwig van Beethoven wrote one of his loveliest symphonies, For Elise, while living at these grounds.
For full list of Slovak castles and ruins, you can visit this page:
http://www.castles.sk/index.php?castle=list.
A guide to Slovak castles and manor houses as well as a search by county so that the sights in your preferred location can be found easily is available here: http://slovakia.travel/en/things-to-see-and-do/culture-and-sights/castles-chateaux-and-manor-houses .