We are professional team of excited young people. We love what we do and that´s why we give our best organizing various events for every taste and age group including festivals. parties, trips, gatherings, networking events, charity events, sport events (pilates, zumba, bodyworkout), educational and creative workshops, even activities for children or spiritual events (meditation, yoga, belly dance, gong bath, workshops). All events are open to public and guided in English. In case of necessity we can provide translation to Slovak and some other languages
Like what you see? Want to try our services ? Contact us on: info@internationals.sk. With great pleasure we will organize a perfect event for you ;)
You can find all our events in the Eventland mobile app as well – download for free here: www.eventland.eu

Yoga in English on fjuzn festival – FREE entry!
Sunday, 24 April, 2016 @ 11:00 - 12:00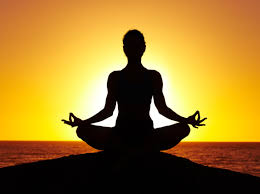 Yoga in English class will pe performed in English as a part of fjuzn festival
FREE of charge
You do not need reservation but you need to bring your own mat (karimatka)
Yoga is an ancient knowledge how to be healthy, happy and live in harmony.Practising yoga has many benefits – it will help you to increase strength, flexibility and concentration, lose weight, calm your mind and release stress..
About the instructor EVA Mamrillova:
My name is Eva and I discovered yoga, a powerful tool for both, body and mind, two years ago. Since then, changes have been slowly but surely happening in my life. The world has lost a party animal, but gained a soul striving for harmonious and peaceful life in truth and love. When comes to the number of years of my practice, I am a beginner, but a big enthusiasm and passion drive me to constantly study and look for new sources of experience and knowledge. In my classes your T-shirts might not get soaked with sweat nor you will have a visible six pack after one month of practice, but you will certainly get healthy joints, toned muscles, strong and flexible body and calm and relaxed mind, because "Yoga is a practice in which body works out, but the mind changes, too". No matter if you are a complete beginner or advanced, I am looking forward to seeing you.
Media partner: Welcome to Bratislava —> www.welcometobratislava.eu