We are professional team of excited young people. We love what we do and that´s why we give our best organizing various events for every taste and age group including festivals. parties, trips, gatherings, networking events, charity events, sport events (pilates, zumba, bodyworkout), educational and creative workshops, even activities for children or spiritual events (meditation, yoga, belly dance, gong bath, workshops). All events are open to public and guided in English. In case of necessity we can provide translation to Slovak and some other languages
Like what you see? Want to try our services ? Contact us on: info@internationals.sk. With great pleasure we will organize a perfect event for you ;)
You can find all our events in the Eventland mobile app as well – download for free here: www.eventland.eu

Summer camp for kids – searching for volunteers
Monday, 5 August, 2019 @ 8:00 - Friday, 23 August, 2019 @ 17:00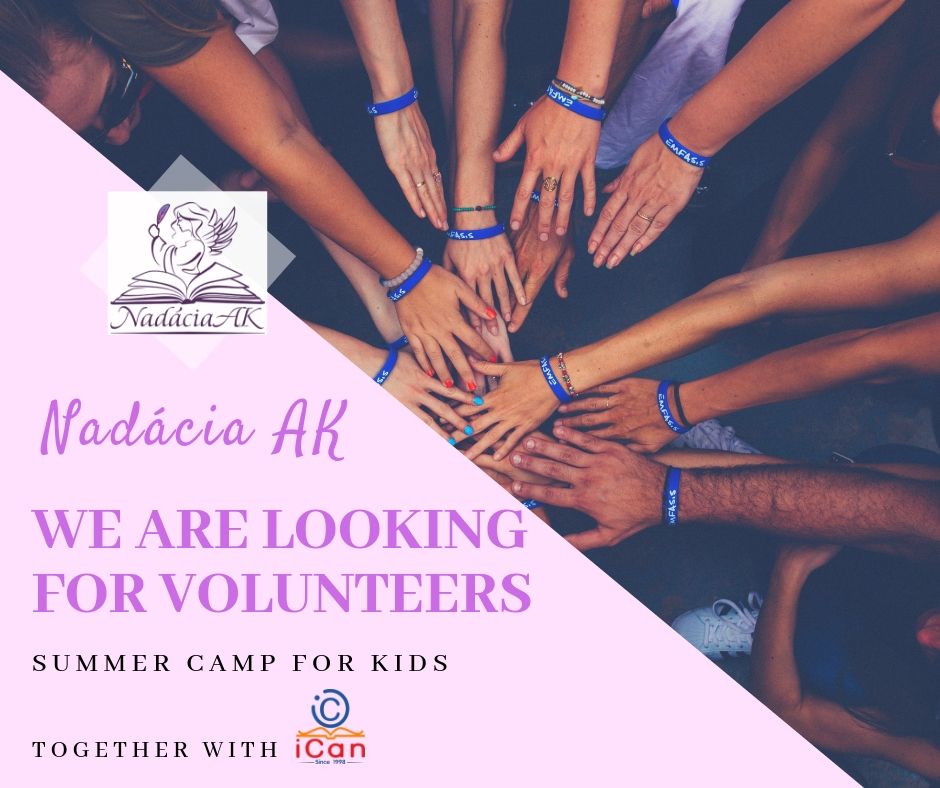 AK Foundation with iCan School invites volunteers to our summer camp for kids. We need pedagogical follow-up and guides for our camp.
We need 2 guides for each shift in August.
Working hours:
5 days a week (Monday – Friday), 5 hours a day.
Presumably 12:00 – 17:00, but if some activities are planned for the earliest time – from 08:00 till 13:00.
Age: 18+
Responsibilities: accompaniment children to dinner, during activities, preparation of the entertaining program.
Languages: English native speaker, Slovak and/or Russian
Shits schedule:
05/08/2019 – 09/08/2019
12/08/2019 – 16/08/2019
19/08/2019 – 23/08/2019
Age of children: 6 – 12 years old
Every day children will have 3 lessons of foreign language and activities outside and inside the school.
Summer camp will be held in iCan School, Lazaretska, 8, Bratislava.