We are professional team of excited young people. We love what we do and that´s why we give our best organizing various events for every taste and age group including festivals. parties, trips, gatherings, networking events, charity events, sport events (pilates, zumba, bodyworkout), educational and creative workshops, even activities for children or spiritual events (meditation, yoga, belly dance, gong bath, workshops). All events are open to public and guided in English. In case of necessity we can provide translation to Slovak and some other languages
Like what you see? Want to try our services ? Contact us on: info@internationals.sk. With great pleasure we will organize a perfect event for you ;)
You can find all our events in the Eventland mobile app as well – download for free here: www.eventland.eu

Pilates in English on Wednesday mornings in Fanatix
Wednesday, 29 June, 2016 @ 7:15 - 8:15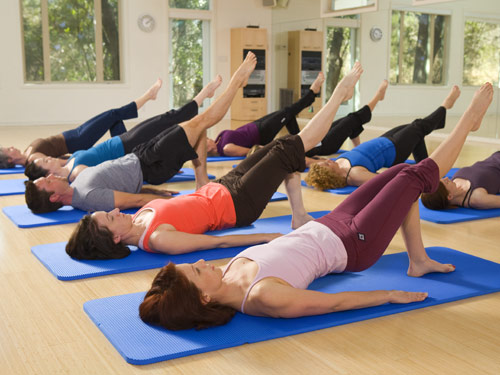 YOU CAN COME WITHOUT RESERVATIONS!!!
Pilates is a method of exercise and physical movement designed to stretch, strengthen, and balance the body.
Starting as of 13.1.2016 we will exercise pilates every Wednesday  at 7:15 AM(we have also 2 other pilates in English classes, check it out here:http://internationals.sk/events/). You are entitled to 20% discount for every further same priced or cheaper training you have with us. (pilates, zumba, yoga)
When? – Every Wedesday at 7:15 (60 minutes)
Where: Fitness Fanatix, Dunajska 23
You should make reservation at: info@internationals.sk but feel free to show up even without reservation
We have enough yoga mats, i.e you do not have to bring your own.
Prices and type of tickets
types of tickets that you can buy:
one time ticket – 6 eur
1 month ticket (4 times) – 21 eur (5.25 eur per a lesson)
1.5 months ticket (6 times) – 26 eur (one lesson is 4.3 eur)
Instructor: Andrea Peniakova, certified pilates instructor —>www.peniakova.com
Media partner: Welcome to Bratislava —> www.welcometobratislava.eu