We are professional team of excited young people. We love what we do and that´s why we give our best organizing various events for every taste and age group including festivals. parties, trips, gatherings, networking events, charity events, sport events (pilates, zumba, bodyworkout), educational and creative workshops, even activities for children or spiritual events (meditation, yoga, belly dance, gong bath, workshops). All events are open to public and guided in English. In case of necessity we can provide translation to Slovak and some other languages
Like what you see? Want to try our services ? Contact us on: info@internationals.sk. With great pleasure we will organize a perfect event for you ;)
You can find all our events in the Eventland mobile app as well – download for free here: www.eventland.eu

Pilates in English – Mondays 19:45-20:45
Monday, 5 November, 2018 @ 19:45 - 20:45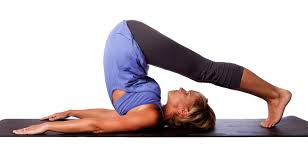 Class is in English, suitable for men and women, beginners and advanced, Slovaks and foreigners. All informations are written bellow, if still some questions after reading it contact us via pilates@internationals.sk
When and where? Centrum Radost, Lycejna ulica 4
Place is equipped with Pilates requisites, shower and kitchen. (you do not need to bring a mat).
Refreshments, tea, fruits are included in the price.
Instructor: Anka Gregorova certified pilates instructor
We will start on  1.10.2018 till 3..12.2018 every Monday at 19:45-20:45
Prices are
6 weeks – 6 times – 41 eur (one lesson is 6.9 . eur)
8 eur – one drop in lesson
Lessons can not be skipped – however in case you are sick or in vacation you can give/sell them to any other person or you can exchange them for other trainings from our offer (max once in 6 weeks you can do this exchange).
3 months ticket can be paid in two installments
Feel free to email us with any kind of questions to: pilates@internationals.sk – if you have any special requirements we will try to meet them.