We are professional team of excited young people. We love what we do and that´s why we give our best organizing various events for every taste and age group including festivals. parties, trips, gatherings, networking events, charity events, sport events (pilates, zumba, bodyworkout), educational and creative workshops, even activities for children or spiritual events (meditation, yoga, belly dance, gong bath, workshops). All events are open to public and guided in English. In case of necessity we can provide translation to Slovak and some other languages
Like what you see? Want to try our services ? Contact us on: info@internationals.sk. With great pleasure we will organize a perfect event for you ;)
You can find all our events in the Eventland mobile app as well – download for free here: www.eventland.eu

Courses of Slovak for foreigners
Monday, 9 April, 2018 @ 8:00 - Monday, 30 April, 2018 @ 17:00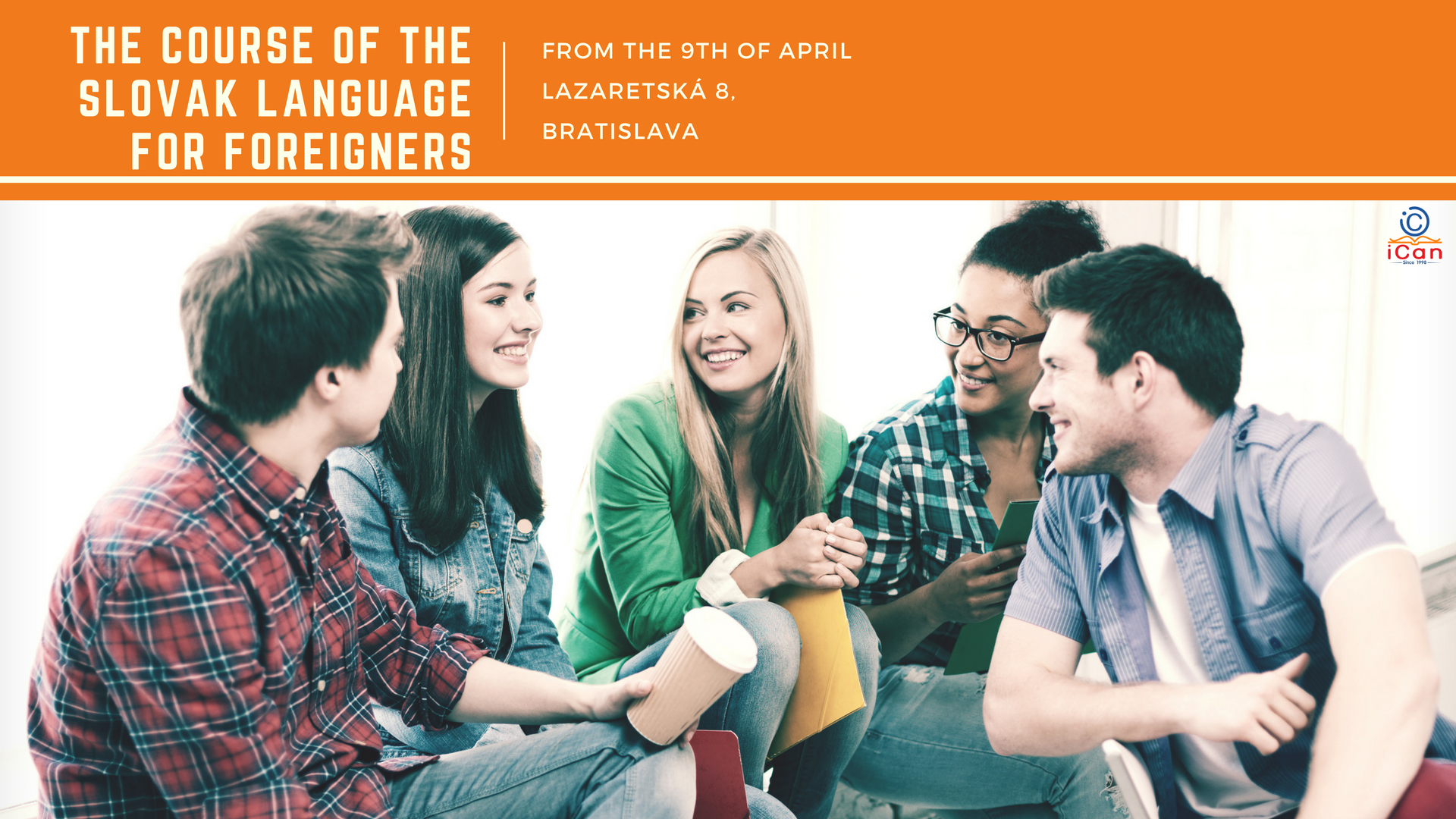 Hello, dear foreigner! If you've ever been to the Foreign Police Department in Bratislava, you know what does the "na Slovensku po slovensky" mean. ? Speaking Slovak in Slovakia is not only a useful and necessary skill, it can also help you to make friends and integrate into the Slovak society.
Many centuries ago people believed that the Earth rests on three whales. We still believe that six "whales" hold the successes of our students. They are:
?      Little groups give an opportunity to the teacher to pay the same attention to each of the students.
?      Perfect teachers who have a long-time practice of teaching foreigners.
?     A super method according to which your teacher starts speaking to you in Slovak from the very first lesson.
?    Location – iCan School is situated in the city-center. Enjoy your lessons in the modern classrooms which are located in the heart of the Old Town.
?    The international atmosphere makes our students sure that our courses are not only about hard studying. You can also meet people from all over the world.
?    Free time – become a member of the iCan Club only for 5 euro in a year to read books, watch films and play table games in Slovak, English or even in Russian.
Here are the three-months courses you can join from April:
Level
Beginning of the course
Schedule
Price for 3 months*
Actual number of available seats
A1 (beginners)
9th of April
Monday & Thursday
17:00 – 18:30
180 €
3
A1+
4th of April
Monday & Thursday
17:00 – 18:30
180 €
2
A2
4th of April
Monday & Wednesday
9:00 – 10:30
180 €
1
A2
4th of April
Monday & Wednesday
18:00 – 19:30
180 €
4
A2+
4th of April
Monday & Wednesday
12:00 – 13:30
180 €
3
B1
3d of April
Tuesday & Thursday
18:00 – 19:30
180 €
4
*you can also pay monthly
If you are looking for a more intensive course, skype lessons or individual lessons, don´t hesitate to contact us. We will make you an offer you can´t refuse! 😀
iCan School
Lazaretská 8, Bratislava
+421 905 460 194