We are professional team of excited young people. We love what we do and that´s why we give our best organizing various events for every taste and age group including festivals. parties, trips, gatherings, networking events, charity events, sport events (pilates, zumba, bodyworkout), educational and creative workshops, even activities for children or spiritual events (meditation, yoga, belly dance, gong bath, workshops). All events are open to public and guided in English. In case of necessity we can provide translation to Slovak and some other languages
Like what you see? Want to try our services ? Contact us on: info@internationals.sk. With great pleasure we will organize a perfect event for you ;)
You can find all our events in the Eventland mobile app as well – download for free here: www.eventland.eu

Auto defense Wing Tchun for men and women – in English!
Tuesday, 17 January, 2017 @ 18:00 - 19:30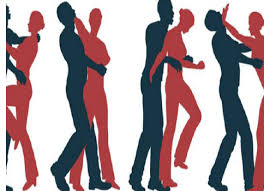 We exercise regularly Autodefence Wing Tchun for men and women, all bodies and ages!
When: Tuesdays from 18:00 – 19:30, start 10.1.2017
Lecturer: Sifu Lali Horvath -certified instructor
you need to make reservation via info@internationals.sk – we have only 12 spots
What is Autodefence Wing Tchun?
A contemporary activity teaching you the dynamic skills and techniques of Wing Tchun. It's a one-stop shop for getting fit and active, having fun, losing weight, meeting new friends and mastering exciting skills of clever and practical self-defence!
The essential elements that make it different
Force detections and deflection drills
Pad and bag work for power development
Contemporary weapon defence
Toning workout (at participating centres)
Media partner: Welcome to Bratislava —> http://www.welcometobratislava.eu/