We are professional team of excited young people. We love what we do and that´s why we give our best organizing various events for every taste and age group including festivals. parties, trips, gatherings, networking events, charity events, sport events (pilates, zumba, bodyworkout), educational and creative workshops, even activities for children or spiritual events (meditation, yoga, belly dance, gong bath, workshops). All events are open to public and guided in English. In case of necessity we can provide translation to Slovak and some other languages
Like what you see? Want to try our services ? Contact us on: info@internationals.sk. With great pleasure we will organize a perfect event for you ;)
You can find all our events in the Eventland mobile app as well – download for free here: www.eventland.eu

Speed dating in English
Friday, 7 April, 2017 @ 19:30 - 21:00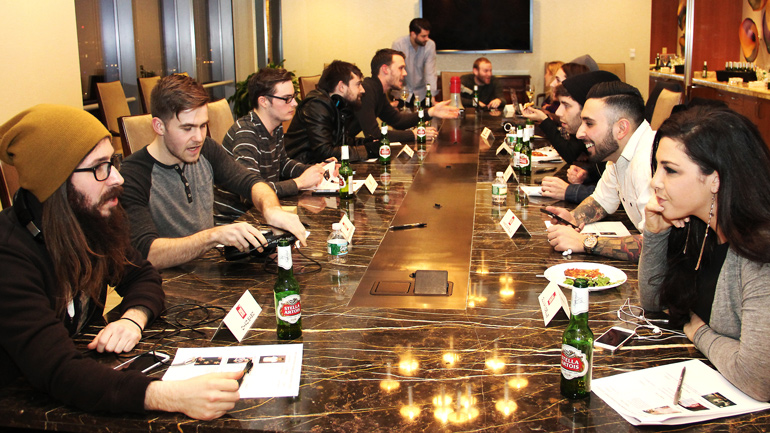 LOVE IS ONLY A WORD TILL SOMEONE GIVES IT A MEANING
Want to meet new people of the opposite sex?
Need help breaking the ice?
Let us help.
With our truly international Speed Dating nights, that ice just melts away, meaning you can relax and enjoy meeting friendly and interesting people who just want to have fun and meet someone like you.
It really is that easy.
This time we decided to do it different way:
We have prepared a short lecture for you: "7 mistakes to avoid on a date and in relationship." Plus some more tips where to meet your love.
The same number of woman and men meet at a cozy place at Internationals yoga room. We will serve tasty food and drinks.
How it will look like?
After five minutes we will anounce you with a bell the end of the talk with your partner. Gentlmen will move to a next lady and ladies will get another partner to talk with.
These five minutes are enought to have a small talk, exchange basic information and decide if you can imagine to have next date with a person or you don´t want to see him or her again.
Instead of that:
At the end we have prepared also some games for you to make the event more efficent and try out your memory. The event will end up free and it will be up to you, who you exchange your contact with.
When you would be shy or unsure to ask somebody for a contact, you can use the answer sheet, that you will get from us.
We are looking forward to see you at 7.30pm on 7th of April. All you need is 6-9 eur entry fee, a hunger to meet new people, and a smile.
Entry fee includes welcome drinks, snack during the whole night.
Prices are
Early bid before 25.3.2017 -Ladies 6 eur, men 9 eur
After 25.3 – Ladies 9 eur, men 12 eur
Entry fee includes welcome drinks, snack during the whole night.
When and where? – 7.4 Friday, Internationals Bratislava Studio, Namestie SNP 22
Due to limited places, you are obliged and prepay in advance at: info@internationals.sk – send us your name (and/or nickname you would like to use at the speed dating), age, country of origin, we will send you payment details. That's all!
Media partner: www.welcometobratislava.eu