We are professional team of excited young people. We love what we do and that´s why we give our best organizing various events for every taste and age group including festivals. parties, trips, gatherings, networking events, charity events, sport events (pilates, zumba, bodyworkout), educational and creative workshops, even activities for children or spiritual events (meditation, yoga, belly dance, gong bath, workshops). All events are open to public and guided in English. In case of necessity we can provide translation to Slovak and some other languages
Like what you see? Want to try our services ? Contact us on: info@internationals.sk. With great pleasure we will organize a perfect event for you ;)
You can find all our events in the Eventland mobile app as well – download for free here: www.eventland.eu

Restorative YOGA – Free class!
Sunday, 15 January, 2017 @ 20:15 - 20:45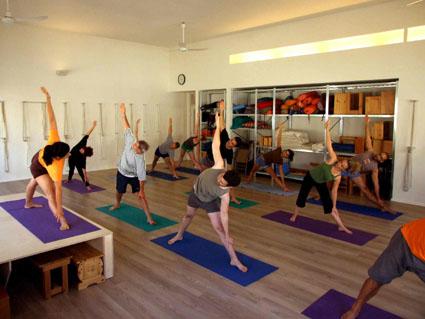 FREE restorative yoga class this Sunday at 19:30
where: Namestie SNP 22, third floor, bell ring STUDIO
we have only 12 spots so if you want to have your spot 100% confirmed make a reservation via yoga@internationals.sk
This event is party of International festival, feel free to join also other events on the festival, more info: http://internationals.sk/event/first-festival-in-our-new-community-centre-free-entry/
My name is Magdalena Chavdarova-Linkova, I'm an Iyengar Yoga Teacher in Training – 2014-2017. My first experience in yoga was 12 years ago and I'm practicing Iyengar Yoga for 5 years. I'm happy to have one of the best teachers in Central Europe for my Teacher Training. I have visited numerous workshops with the Senior teachers Bobby Clennell, Laurie Blakeney, Kevin Gardiner, Erika Repassy and therapeutical modules with Stephanie Quirk
What is restorative Yoga?
By paying close attention to anatomical details and the alignment of each posture, Iyengar Yoga is the practice of precision. Poses are held for long periods and often modified with props. This method is designed to systematically cultivate strength, flexibility, stability, and awareness, and can be therapeutic for specific conditions. B.K.S. Iyengar founded Iyengar Yoga.